Terms and Conditions
Romantica Gifts is the online venture of the established Romantica card and gift shops that have been trading in Bristol since 1989. The limited company is called Magnolia UK Services Ltd. In the following terms and conditions, "Company" refers to this entity.
All orders are subject to acceptance and to availability of the goods ordered. We reserve the right to reject an offer to purchase by you at any time.
When an order is placed we will send an order confirmation email detailing the products ordered, and total cost of the order. We will send you a dispatch confirmation email which is also your receipt, as your product is shipped from our warehouse. Order acceptance and the completion of the contract between you and the Company will take place on dispatch of the products ordered by you, unless we have notified you that we do not accept your order or you have cancelled it before the order is shipped.
Non-acceptance of an order may be a result of one of the following; the product you ordered being unavailable from stock, our inability to obtain authorisation for your payment, or the identification of a pricing or description error. If there are any problems with accepting your order we shall contact you.
Glassware & Delicate Items
All glassware and delicate items are carefully wrapped to ensure a safe delivery to your door. In the unlikely event that any of the items have been damaged in transit please contact us within 24 hours of receipt. Where possible we will offer to replace the damaged item. However if this is not possible we will offer a full refund to the purchaser.
Payment Methods
Payment can be made by any major credit or debit card, excluding American Express, and will be debited from your account on dispatch of your order. You undertake that the credit/debit card you use to make a purchase from us is your own or your company's card, that you are authorised to use it, and that there are sufficient funds or credit facilities to cover the cost of any goods you order from us.
Cardholders are subject to validation checks and authorisation by the card issuer and we may share your personal information with such parties as are necessary to enable us to do such checks.
If the issuer of your payment card refuses to, or does not for any reason, authorise payment to us, we will not be liable for any delay or non-delivery.
All prices are inclusive of VAT (where applicable) at the current rates, and are correct at the time of entering the information onto the system. The total cost of your order is the price of the products ordered plus delivery. Please note that prices are subject to change without notice.
Delivery
UK Delivery - £2.99
We are a brand new venture and currently cannot deliver outside the UK. We do have plans to offer this option and will let people know when this is available on our website blog and via newsletters. So sign up if you are interested.
We aim to dispatch your items within 48 hours of receipt of your order Monday to Friday 9.30a.m. - 5.30p.m. (excluding Bank Holidays), stock permitting.
Standard Delivery is shipped by Second Class Class Royal Mail post and should arrive within 2 or 3 working days, including Saturdays.
If you are desperate for delivery quicker than that, we may be able to arrange next day delivery. If this is the case please email service@romanticagifts.co.uk and we will do our best to help.
You also have the option of picking the goods up yourself from our shop at 139 Gloucester Road, Bishopston, Bristol. You will need to bring your confirmation email with you and leave 48 hours before visiting the shop.
Cancelling an order
If you wish to cancel an order, you may do so by emailing us at sales@romanticagifts.co.uk You must do this as soon as possible. If the order has already been packaged and arrangements have been made for it to be sent out to you, then you will need to follow our returns procedure outlined below.
Returning an order
You have 7 working days after receiving your goods to cancel your order. If you would like to cancel your order you must tell us in an email to returns@romanticagifts.co.uk We count notice as being given from the day on which the email is sent.
During this 7 day cancellation period you have a duty to ensure that we receive the goods and that no damage is incurred while they're sent back to us. All customers have 28 days to return the items to us from the date your order was placed.
Once we receive your items back here at Romantica, we will give you a full refund of the price paid for the products providing they reach us in their original condition. If the products are faulty or damaged we will also refund their original delivery charge, however, you are responsible for the cost of their return. It should be noted that every item is inspected thoroughly when it arrives from our suppliers and again when it is packed for despatch.
We are unable to offer our returns policy on earrings due to hygiene reasons.
For gift-wrapped items, there is no cancellation period on the gift-wrapping option and we therefore cannot refund the cost of this.
How to return or exchange:
There is no need to telephone us when sending a return.

Please send an email to returns@romanticagifts.co.uk informing us of your return request.

Then post the items back to us at: Romantica Gifts, 139 Gloucester Road, Bishopston, Bristol, BS7 8BA
Privacy and Security Policy
This is a secure website hosted by Create.net. All online orders are encrypted and sent through a secure server, using SSL technology, to prevent information being intercepted.
We are committed to protecting your privacy. We will only use the information that we collect about you lawfully, in accordance with the Data Protection Act, 1998. In general, we use the personal information and other data that we collect from you to fulfil orders, identify personal preferences and match your needs with relevant products and services provided by us. We only do this to provide you with the best possible service. The information which you provide us with may also be shared with our associated companies who may also contact you from time to time by email with information, products or services which may be of interest to you. If you do not wish to receive information from us or our associated companies in the future please manage your subscription preferences with 'My Account'.

Cookies are used on this website. A cookie is a piece of information that is stored on your computer's hard drive by your web browser. On revisiting the website our computer server may recognise the cookie, giving us information about your last visit. We use cookies to recognise and retrieve individual customer profiles, for example recognition at logon.
Most browsers accept cookies automatically however if you enter the site with cookie support de-activated you will be re-directed to a page which displays an explanation of cookies and their usage on the site. There will also be instructions detailing how to turn on the cookie functionality.
WEEE Regulations
The Waste Electrical and Electronic Equipment (WEEE) Directive is now UK law. The regulations mean that suppliers of equipment like high street shops and internet retailers must allow consumers to return their waste equipment free of charge.
We are obliged under these regulations to offer our customers free take-back of their WEEE on a like-for-like basis when they buy a new Electrical or Electronic product from us.

For example, if a customer bought a new alarm clock from us we would accept their old alarm clock and prevent it going into a landfill site by disposing of it safely. Customers must return their WEEE item to us within 28 days of purchasing their new item.

You can recycle your old electricals with us.
Just pop the item in the post and return it to: Romantica Gifts, 139 Gloucester Road, Bishopston, Bristol, BS7 8BA. Alternatively if would prefer you can bring it to any of our Romantica stores and we will dispose of it for you. All postage and packaging is to be paid for by the customer for the returned recyclable item.

Many electrical items can be repaired or recycled, saving natural resources and the environment. If you do not recycle, electrical equipment will end up in landfill where hazardous substances will leak out and cause soil and water contamination – harming wildlife and also human health.

To remind you that old electrical equipment can be recycled, it is now marked with a crossed-out wheeled bin symbol. Please do not throw any electrical equipment (including those marked with the crossed out wheeled bin symbol) in your bin.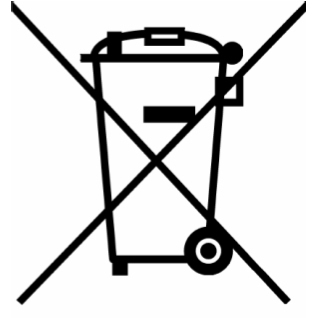 Our Details
RomanticaGifts is owned by Magnolia UK Services Ltd
Registered Office is:
Elsinore House
43 Buckingham St
Aylesbury
Buckinghamshire
HP20 2NQ
44 (0)7889 026 444
Magnolia UK Services Ltd is registered in England and Wales, Number: 3997525
Vat Number: GB 753 2442 43